Eyelash Transplantation Surgery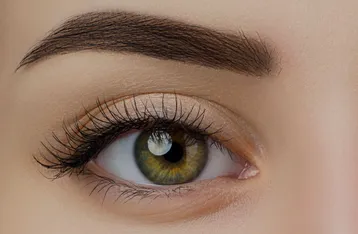 Eyelash enhancement procedures have been growing in popularity over the last few years. There many ways/procedures on the market to enhance one's eyelashes. However very few doctors in the nation can perform an eyelash transplantation procedure. One of the leading oculoplastic surgeons in the area, Dr. Amina Husain has developed the Exquisite Eyelash procedure to provide permanent results to enhance eyelashes.
Delivers Permanent Results
One of the main benefits of oculoplastic surgery is that it delivers permanent results, unlike other cosmetic procedures that have not yielded reliable results. People are now considering modern eyelash surgical procedures because they have proven effective and produce long-lasting and natural results. Dr. Amina Husain refers to her specialized technique as Exquisite Eyelash.
Uses Natural Hair
There are different approaches to eyelash enhancing procedures . Many of these simpler procedures typically use synthetic hair for eyelash replacement. However permanent and natural results can be achieved by performing an eyelash transplantation procedure using natural hair extracted from various parts of the body.
Cost-Effective Procedure
Dr. Amina Husain understands that there might be some hesitation in the beginning and thus provides a free consultation to those seeking to understand the procedure and to find out if it's the right fit. Other professionals offer eyelash enhancement with temporary results, which is why Dr. Amina Husain recommends eyelash transplantation to support natural and long-term results.
Contact Our Oculoplastic Surgeon for Eyelash Transplantation Surgery in Chicago, Illinois
Are you interested in eyelash transplantation surgery? Dr. Amina Husain is the leading eye surgeon performing this procedure in Chicago, IL. As an expert in eyelid surgery, you can rest assured you're in good hands. In addition to this being a comfortable procedure, there are multiple benefits to having eyelash transplantation. Contact Dr. Amina Husain at Ocula Plastics for professional eyelash procedures at (312) 767-5036.